From New York City
I had just moved back from Montana to Manhattan, and was sorting through the mountains of boxes when I found this correspondence from my mother's archives.
Born in New York City in 1912, she had been a stenographer – which she loathed – but said that she always made sure that she at least worked in interesting places and for interesting people.
During the depression she was secretary to Ben Hecht – the legendary newspaperman, playwright and Hollywood screenwriter who's work included : Scarface, The Front Page, Nothing Sacred, His Girl Friday, Notorious, and Wuthering Heights – but I never knew how she got the job.
Here's how.
In 1937 Hecht was quoted in an interview stating that when poor people get money they no longer value it,  so she wrote him a letter.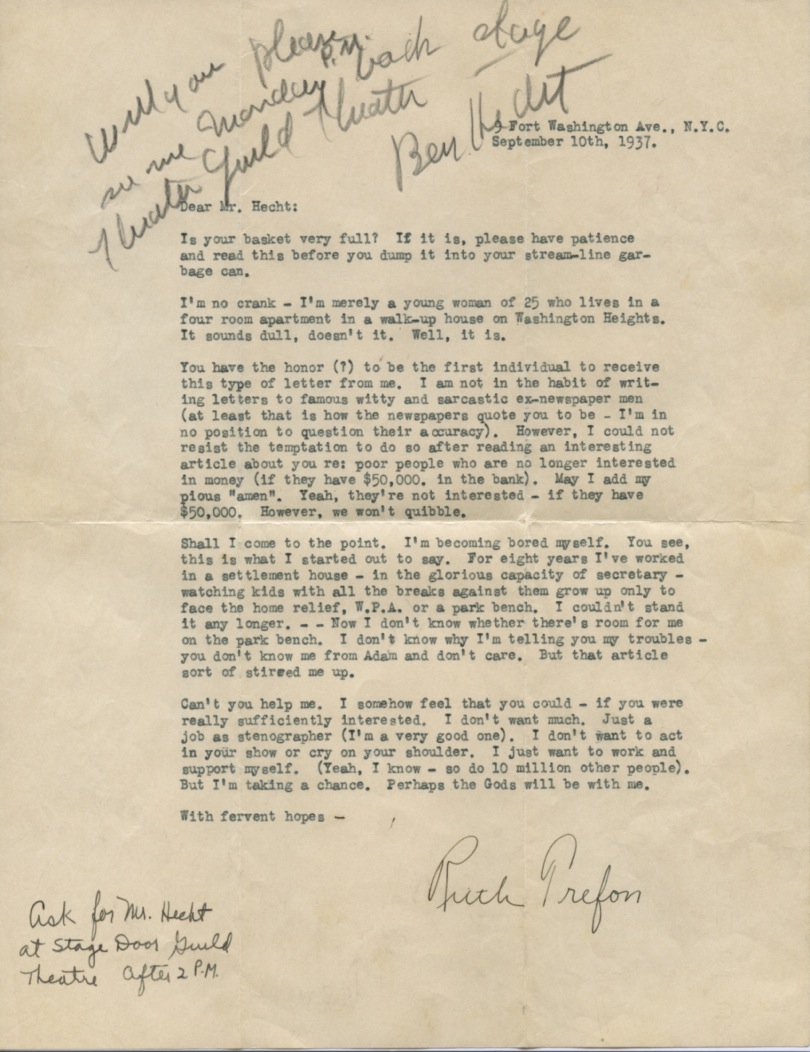 She got the job.
New York Post columnist Leonard Lyons commented in his column The Lyons Den that a lady had written a letter to Hecht denouncing him, and he promptly hired her as his secretary.
My mother sent Lyons a letter too.
Which sadly, I did not find.
But I did find this: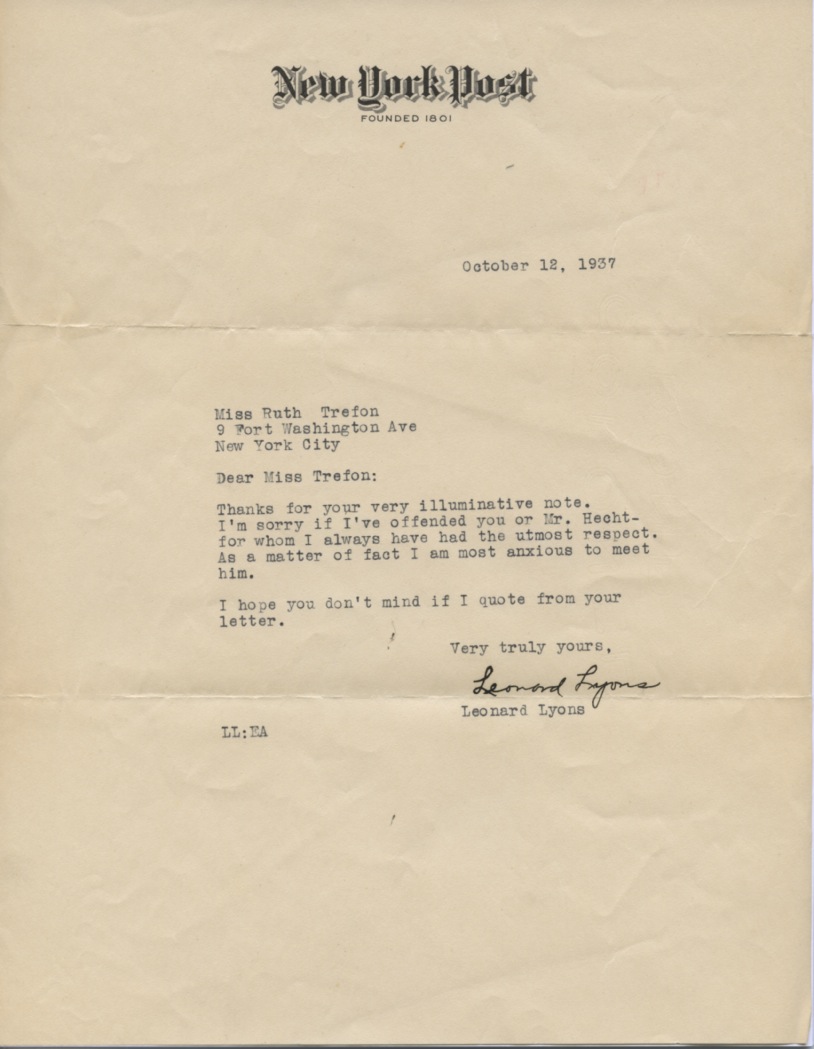 And this.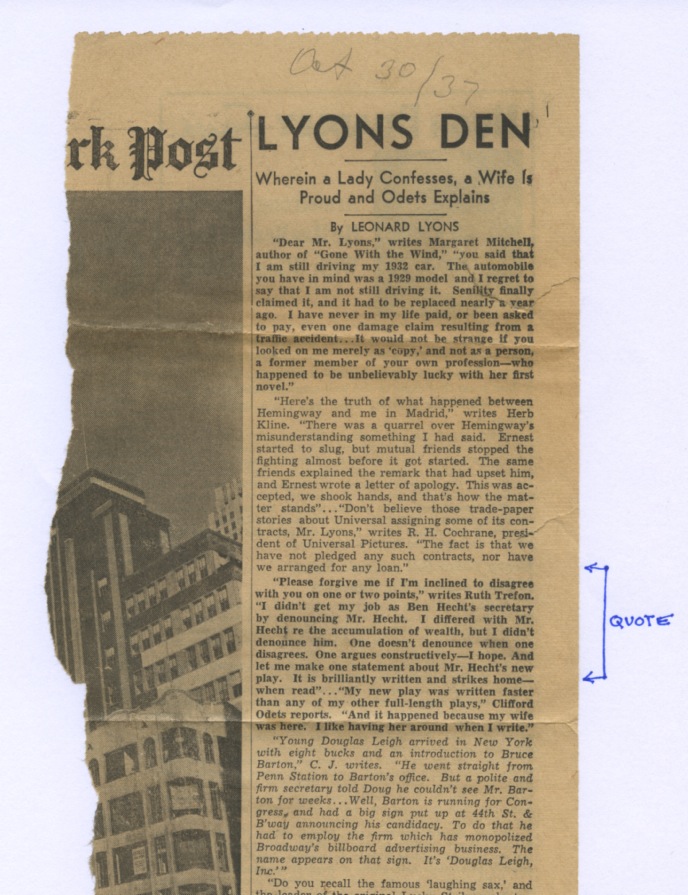 Way to go Mom.